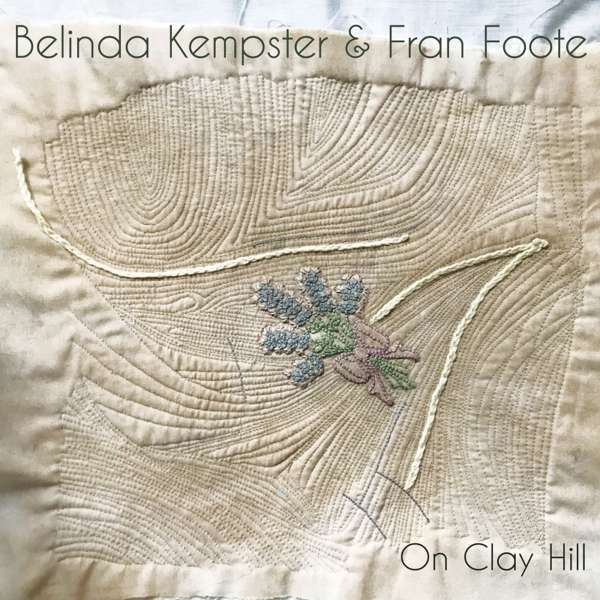 BELINDA KEMPSTER & FRAN FOOTE On Clay Hill (WAV)
2 The Sheep Shearing Song.wav
9 Knife in the Window.wav
10 Bonny Labouring Boy.wav
From Here Records release Stick In The Wheel harmony singer Fran Foote's debut album with her mother, Belinda Kempster.
Belinda began singing traditional songs in the 1960s: "Our family has a history of farming and working on the land; these songs come from that way of life – at work and at play". She met her husband in a folk club, and Fran grew up immersed in the local folk scene, learning songs from her parents from a very young age.
Many of their songs were learned from Fran's great uncle and farm labourer Ernie Austin, who was recorded for Topic's 'Voice of the People' release 'Flash Company' in 1974. Austin lived and worked in the small village of Bentley, just outside Colchester, and sang songs related to his work and recreation. Stuff you'd sing down the pub.
'Ernest Austin is now 83 years of age and he lives in a small village to the east of Colchester in Essex. He left school at 12 to work as a kitchen boy in a farmhouse, earning 3/6d in return for a 60-hour week. For most of his early life he worked on the land as a farm labourer until, with experience, he became an agricultural engineer, retiring at the age of 70.' Flash Company, Topic Records sleevenotes
This collection of songs are made up of those taught to Belinda by Ernie and from private family recordings. Also included are personal favourites from Belinda's repertoire: "we want our family's music to be documented – this is the tradition of our family and singing these songs together feels like coming home". Clay Hill Road is an area of Basildon that Belinda and Fran have always lived near.